Looking for a perfect wedding gift?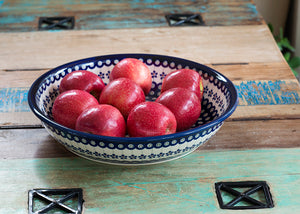 Being a part of someone's wedding is always special. The fact that the couple wanted you to witness and celebrate the most important day of their lives is an honour for you as a wedding guest. So the wedding gift you give them should be equally special.
Different countries have different customs of giving wedding gifts, but for wedding gifts in Australia we like to make it special. We Australians put a lot of thought in the gifts we give but sometimes it can be a daunting task to find the perfect gift.
So we have compiled a few wedding gift ideas that you may consider. 
Quirky novelty
 Let the new couple know about your small sentiments in the form of quirky novelty gift items. If done right, these novelties can not only remind them of you but also add some character to their home. 
His and Her presents
These are common wedding presents in Australia, a gift each for the bride and the groom. Gifts like his and her watches, customised mugs, champagne flutes, etc can be good wedding gifts.
Home Additions
Getting a nice present for their new home can never go wrong! Handmade ceramic pottery, dutch oven or even a sparkling water machine are some great ideas.
Entertainment or travel surprise
If you're really close to the couple, you could gift them concert tickets or even tickets to fun and unexplored places. You could even book them a dinner in a fancy restaurant.
Gift cards
If you running short of ideas and do not want to gift the couple in cash, gift cards can be your saviours.
Creative and handmade
If you are a little creative, you can create something of your own and gift it to the new couple. Nothing can beat customised gifts especially if they are handmade. Think of scented candles, cards, paintings, etc.
Tips to choose a wedding gift:
Here are a few suggestions that will help you find the perfect wedding gift:
Make sure that the wedding gift reflects the interests and needs of the couple
If you can't spend too much on the gift don't worry. Always remember that your thought is more important than the price of the gift.
If you're confused, talk to the couple's family or close friends to understand what gift would be ideal for them.
Always consider the couple's age before gifting them something. Things like whether it is their first or second marriage will help you get a better idea of what would be more appropriate as a gift.